Crowdfunding for Startups: How We Raised Over $100,000 on Kickstarter (Includes Successful Templates, Tools, etc.)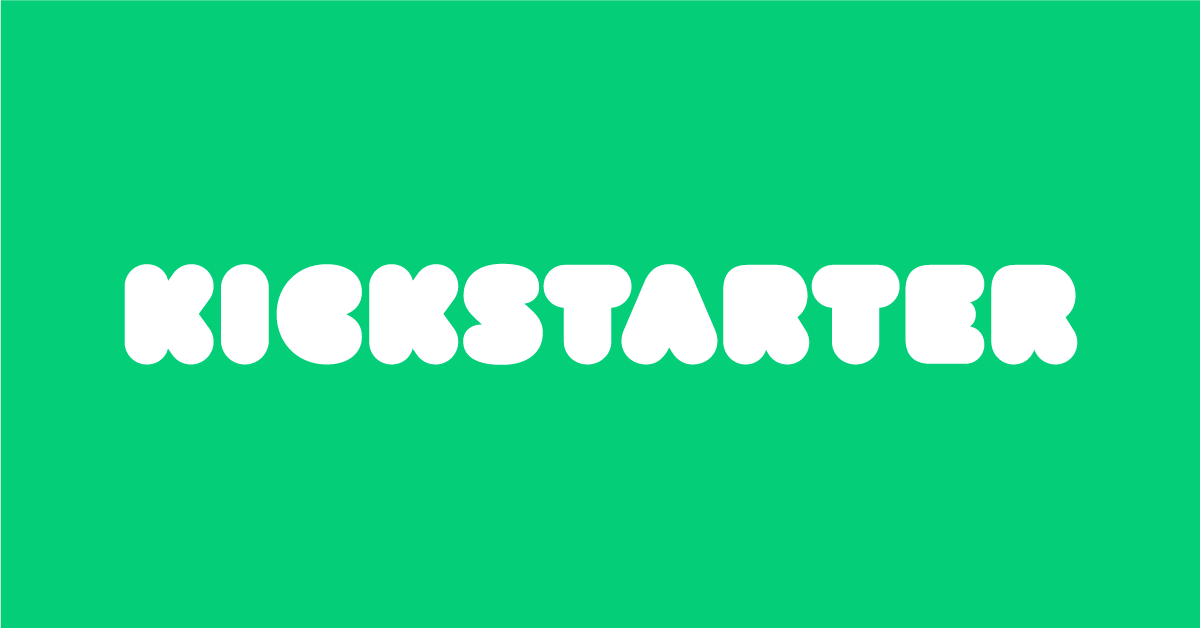 "Wait, we raised how much?"
In 2016, we were just a couple of cookie-loving entrepreneurs baking out of mom's kitchen. We began making low-carb keto cookies and were excited to discover that not only did mom love them, but so did everyone else we shared them with. The buzz started growing and Influencers were even posting photos of our cookies before they were officially for sale.
As we looked to expand beyond our home kitchen, we needed to find a way to raise more cash. That's when we considered crowdfunding for our startup.
We studied other successful campaigns and reverse-engineered their success. We figured, if we could raise an extra$5,000, we'd be able to rent a bigger kitchen and expand our operations.
What happened next, surprised us...
In our first Kickstarter, not only did we exceed our funding goal of $5,000, but we raised over $21,495. A year later, we launched a second Kickstarter and raised $79,187 bringing our total crowdfunding to $100,682.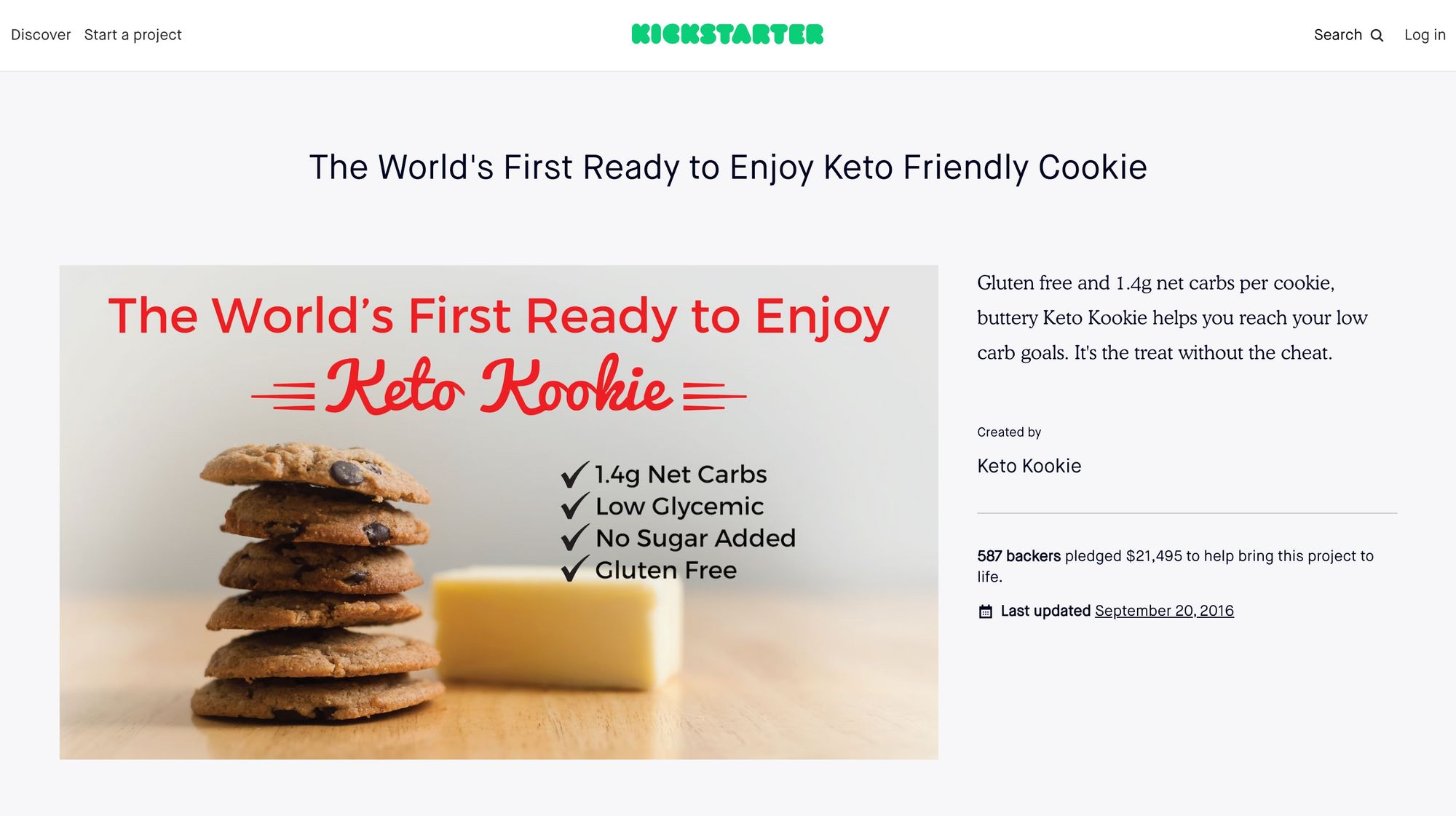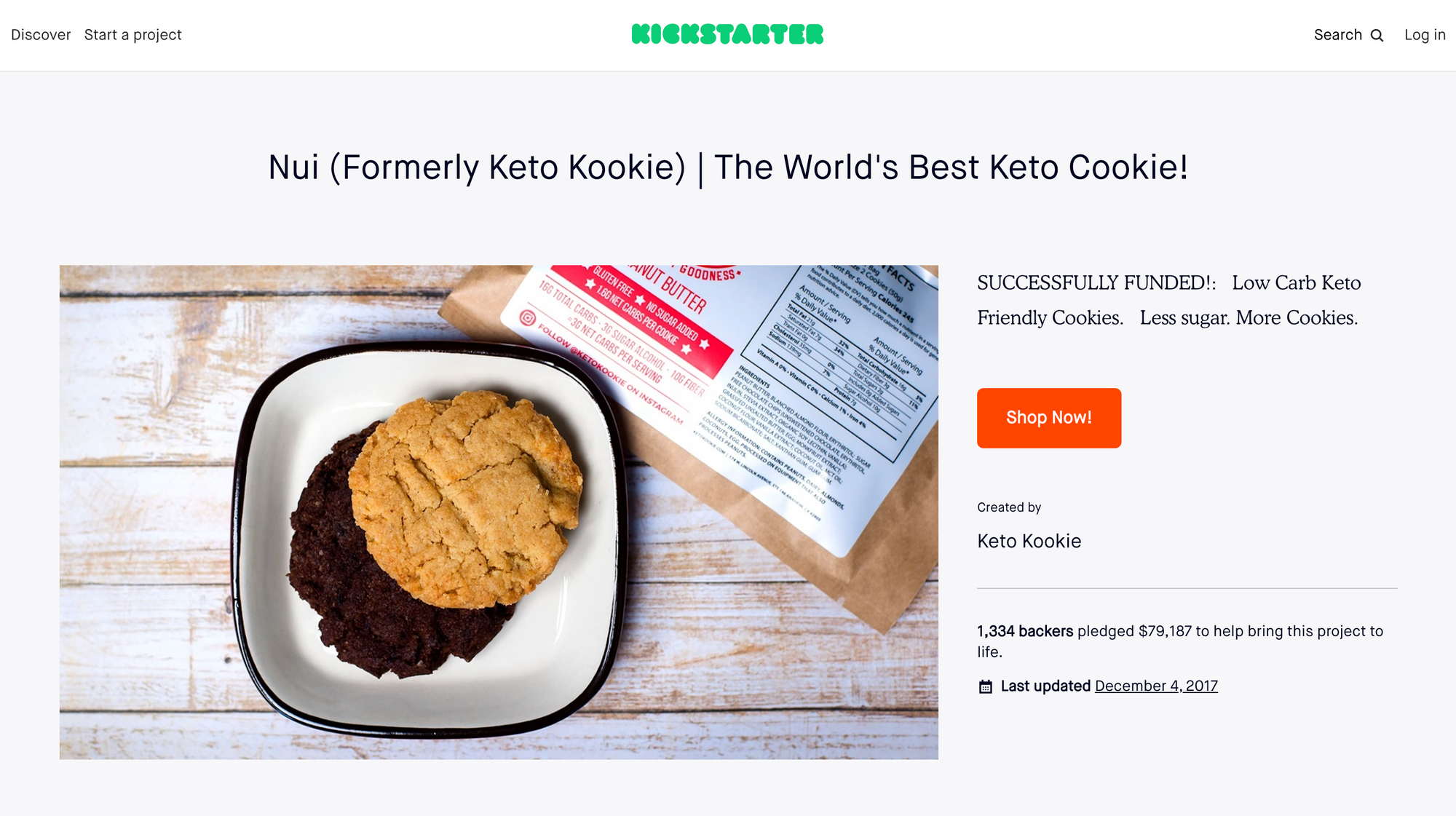 As bootstrapped entrepreneurs, this was huge for us. It became the fuel we needed to "kickstart" our business and get to the next level.
In this article, I'm going to share exactly what we did to go from zero to $100,000 in crowdfunding for our business. This post includes templates and tools we used to grow and promote our campaigns so you can copy exactly what we did.
What is Crowdfunding?
Crowdfunding is a popular method for raising funds for a project or business by gathering contributions from a large number of people, typically through an online platform like Kickstarter, Indiegogo, or GoFundMe. There are also equity crowdfunding platforms like Wefunder and StartEngine.
Is Crowdfunding Right For Your Business?
In order to determine whether crowdfunding is right for your business, you need to consider a few factors, including your goals, resources, and audience. Here are some key questions to ask yourself when evaluating whether you should pursue crowdfunding for your business:
What are your funding goals? Crowdfunding is often most effective for smaller-scale projects looking to raise seed money. If you need to raise a large amount of capital, crowdfunding may not be your best bet.
Who's your target customer? The most successful crowdfunding campaigns tend to have a pre-existing community or audience that is willing to support the project. If you don't have a strong network or following, you should prioritize that before attempting to run a campaign.
What product are you selling? Crowdfunding tends to work best for innovative tech products, creative products, social impact products, and niche and consumer products. I'll go into more detail further down the post.
The Pros and Cons of Crowdfunding
Pros:
Access to funding: Crowdfunding gives you an opportunity to raise funds for a project or business when you might not have access to traditional forms of financing (Related: How to Get a Startup Business Loan with No Money: Tips and Resources).
Concept validation: Crowdfunding can be a great way to gauge interest in a product, and can provide valuable feedback on whether there is a market for your offering.
Community building: Crowdfunding can be a great way to create a community around your product. It's also a great way to build a foundation of customers that you can nurture and will help grow your business.
Cons:
No guarantee of success: Your crowdfunding campaign may not be successful, and it can be challenging to predict how much money will be raised or whether your funding goal will be met.
Time-consuming: Running a successful crowdfunding campaign requires a lot of time and effort, from creating an effective pitch to managing the campaign and fulfilling rewards.
Fees: Crowdfunding platforms typically charge fees for hosting campaigns. Platform and payment processing fees can range from 10% and above on successful campaigns.
What Products Perform Best?
The types of products that tend to perform best have a clear value proposition and a strong story. Here are some examples:
Technology products: Products like smart home devices, 3D printers, and Virtual Reality products have performed well in the past.
Creative projects: Crowdfunding platforms work well for creative projects like independent films, music almost, and art. These types of projects often have a dedicated fanbase that's eager to support and bring the project to life.
Social impact projects: Campaigns that focus on social good such as environmental issues and social justice can be very successful.
Niche Products: Products aimed at specific hobbies or interests tend to do well. One reason why our campaigns performed well was that we targeted the specific Keto niche.
Consumer products: Projects that solve common problems in a unique way tend to perform well on crowdfunding platforms. For example, new kitchen gadgets, fitness equipment, or travel accessories.
The Keys To Crowdfunding Success
The 20% of actions that yield 80% of your results.
The real work of crowdfunding success begins long before you ever launch your campaign. You cannot just launch and hope that people will come. In my experience, 80% of your results will come from what you do in this phase.
Step 1: Define Your Outcome
Before you get started with your campaign, it's essential that you define your outcome. Crowdfunding can serve many purposes beyond simply raising funds. You can use a crowdfunding campaign to generate buzz for your startup, validate your market, launch a new product, and more.  
The strategies you follow will depend on what you're looking to accomplish. By identifying your goal, you can create a launch plan that aligns with your broader business objectives and speaks directly to the needs of your market.
Be specific
Be specific and avoid vague goals like, "I want to raise as much money as possible." Instead, define what you're looking to achieve and how you'll measure success.
Know your numbers
Understanding your numbers when it comes to crowdfunding for your startup is crucial. If you set your goal too low, you may not receive the needed capital to achieve your goals.  Ask yourself the following questions to get a clear understanding:
What is the minimum you need to raise to achieve your desired outcome?
Do you know your cost per unit? How does an increase in order quantity affect these numbers?
Have you factored in shipping costs and the platform fees (Usually 10% and above on successful campaigns)
Step 2: Craft Your Story
Your crowdfunding campaign's success largely depends on how well you communicate your story. A compelling story is essential to engage your audience emotionally and encourage them to support you. To help craft your story and the following questions:
What's your why?
What makes your story unique? Is there a mission or purpose that goes beyond the product you're selling? If so, tell that story. For example, our story was not about cookies, it was about improving people's health by making it easy to cut out sugar from their diets.
What's your hook?
To stand out, you need to find a way to hook your audience and get them to stop in their tracks. Our hook was based on introducing, "The World's Best Tasting Low Carb Cookie." It was a bold claim, but we believed it.
The Hero's Journey
Your pitch video is one of the most important elements of your campaign and it's a direct extension of your story. In order to tell a better story, study The Hero's Journey. It's the framework used to create some of the best movies of all time. Pixar uses it, George Lucas uses it, and countless others because it works.
Step 3: Build Your Community
Before we launched our Kickstarter campaign, we started building a community. While we were still baking in mom's kitchen, we used our startup capital to bake cookie samples. We found the top influencers in the keto space and sent them free samples. We knew that if we could just get them to taste the product, they'd fall in love with it.
Find the influencers in your category
We went on Instagram and searched for any account with the word #keto in it. We added them to a list and used Klout.com to see their reach and engagement (Note: Klout is no longer in service, you can use BuzzSumo.com for similar information). We added them to an excel sheet. We filtered by engagement first, then reach. Just because someone has a large following doesn't mean that it's a real community.
Reach out
We found keto-friendly accounts and started sending DMs. To be clear, Keto was still a new niche and we had the advantage of being an early mover in the category.
We sent a message similar to this:
Hey [insert name], I hope you're well. I'm reaching out because I love your story. I see that you're [insert specific thing they're doing] and  I think it's truly inspiring.
My partner and I are on a BIG mission to help the world cut out sugar and we'd love to send you some of our keto cookies to try. They're soft, buttery, and delicious.  If you like them, we'd love it if you could share them. If not, it's ok no pressure.
Good luck in all you do and wish you continued success. If you're interested, please reply with your best shipping address and we'll get them out ASAP.
I crafted two follow-up messages that would be sent three and five days later. If they didn't respond after the third message, we moved on.
Become friends
Whether they posted or not, we stayed in touch. We followed their social accounts, engaged in comments, and kept them updated on our progress. This would pay off in the long run because they became a part of our journey.
Step 4: Study the Winners
If you want to truly succeed in your crowdfunding campaign, it's a good idea to study those who've already been successful. By analyzing winning campaigns in your niche, you can gain insights into what worked well and model those same strategies for your own campaign.
Find the top-funded campaigns in your niche
Look at most funded - https://www.kickstarter.com/discover/most-funded
Look at recently funded - https://www.kickstarter.com/discover/most-funded
Filter by your niche
Start with the top 10
Analyze their campaigns
Next, it's time to analyze the campaigns of the top performers. Look at each one and ask yourself the following questions:
What hooks are they using for their campaigns?
What do their videos look like?
What was their funding goal?
What rewards and incentives did they use to increase contributions
What things do all of these campaigns have in common?
Who are the outliers and why do you think it worked?
Find relevant media outlets
I picked up this hack from Tim Ferriss' Hacking Kickstarter article and it's a genius way to see what media outlets have promoted a campaign. It's called 'reverse image lookup,' and here's how it works:
Go to the pages of the top 10 Kickstarter campaigns in your niche.
Download and save 3-5 images from their campaigns to your desktop.
Open Google Image Search
Upload the image
Click on Find Image Source
What you'll see next is a list of the blogs, media outlets, etc. that have used this image in an article or post. Next, add them to your media list.
Step 5: Effective Media Outreach
Now that we've done the work of studying the winners in our niche, it's time to reach out to people who can help us promote our campaign. Here are some steps to follow for effectively reaching out to blogs and media to help promote your campaign
Focus on 10
We're going to take a sniper approach and focus on tailored messaging. Choose five writers who are the most relevant to your campaign and study them. Follow their work, and create a dossier of their writing style, topics they cover, and any personal information you can find that might help you personalize your pitch.
Follow them on social media, comment on their posts, and engage. Prioritize giving value and become friends.
Leverage shared connections
Cold emails have a very low conversion. If you want to increase your chances of being covered, leverage your existing connections and get an introduction. You may have more connections in common than you expect.
Use LinkedIn to see if you have any shared connections with the writers you're trying to connect with.
Here's how to do it:
Search for the blogger/writer on LinkedIn
Scroll to "Connections" and see if you have any mutual connections
If you do, connect with the mutual connection and ask if they can introduce you to the blogger/writer
If the mutual connection agrees, they can send an introduction message or provide you with the blogger/writer's email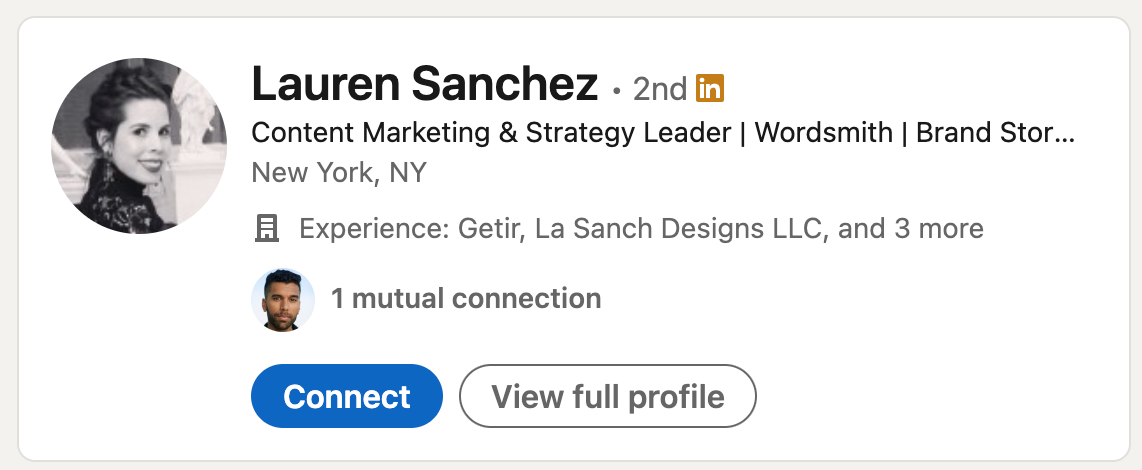 Send targeted messages
After you've received a warm introduction, you can reach out with a message like this:
Hello [Writer's Name],
I hope you're well. I was referred to you by [Mutual Conection's Name], who mentioned you two know each other from [Shared experience]. I'm a big fan of your work on [Outlet Name].
I especially love your coverage of [insert example] because [insert authentic reason]. I see that you've covered a few crowdfunding campaigns and was hoping I could share my upcoming project with you.
My team and I are currently preparing to launch a crowdfunding campaign for [insert], and we're on a mission to [insert mission]. I believe this aligned well with your platform and similar coverage of [similar campaign name]. I would love to get your feedback and potentially discuss any opportunities for coverage.
I understand you are likely busy, so I have included a brief summary of our campaign below to make it as easy as possible for you to review:
[Brief summary of campaign, including unique features and benefits]
If you have a few minutes to chat about the campaign or if you have any questions, I would be more than happy to discuss this further. Please let me know if you are interested in learning more about our campaign, and I look forward to hearing from you soon.
Best regards,
[Your Name]
Follow up
Follow-up is king here. Most of the people you reach out are very busy. Even if they have every intention of helping you, it may get lost in the shuffle. Craft a first and second follow-up message and send them every 2-3 days if you don't hear back.
Make it easy to share
If you want to increase your chances of being covered, you need to remove as much friction from the process. Make it very easy for them to turn your campaign into a story.
A few ideas:
Write a sample post in the style of their blog
Link to assets folder (Dropbox or directly to your crowdfunding page)
List key details: When it launches, your funding goal, etc.
Crowdfunding for startups can be an effective way to raise funds, validate your market, and create a community around your products. By following the steps outlined in this article, you'll be ahead of 99% of the people who run crowdfunding campaigns. However, it's important to note that crowdfunding requires a lot of upfront work and preparation. With the right strategies, you can leverage crowdfunding platforms to stake your startup to the next level.